What to Do in Suffolk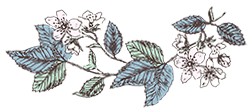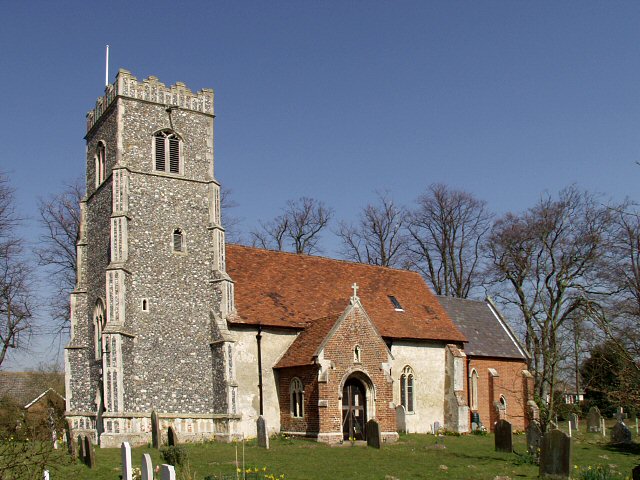 We are located in the village of Bromeswell, within the Suffolk Coasts and Heaths Area of Outstanding Natural Beauty, and only 2.8 miles or a 10 minute drive from Woodbridge.
Bromeswell is well positioned to provide easy access on to the A12 leading to East Suffolk's Heritage Coast. There is also a railway station at Melton, a 15 minute walk away, with trains running between Ipswich and Lowestoft.
There are so many lovely places to visit in the area and we have highlighted below just a selection of these to help you plan your holiday!
The Local Area
Bromeswell Green
Only a short walk from our site, Bromeswell Green is a nature reserve consisting of wet meadows, saltmarsh and woodland (dogs must be kept on a lead).
Melton Riverside
A 15 minute walk from our site is Melton Riverside, a popular starting point for a riverside walk into Woodbridge.
Rendlesham Forest
A 10 minute drive away, Rendlesham Forest is a 1,500 hectare woodland for dog walking, walking trails, cycling and pony rides.
Woodbridge
Woodbridge is a market town known for its tide mill which lies along the River Deben. The Thoroughfare has a range of shops, cafes and restaurants and there is the delightful Tea Hut on the banks of the River Deben that run events throughout the year. The market square hosts a fortnightly farmers market amongst other events including an antiques market.
Sutton Hoo
A 5 minute drive from our log cabins, Sutton Hoo is the site of two 6th and early 7th century cemeteries. One cemetery contained an undisturbed ship-burial, including a wealth of Anglo-Saxon artefacts of outstanding art, historical and archaeological significance, most of which are now in the British Museum in London. The site is in the care of the National Trust.
Further Afield
Bawdsey
Bawdsey is a village located the other side of the River Deben to Felixstowe. At Bawdsey Quay you can visit the Boathouse Café or take the foot ferry that runs from Easter until October across to Felixstowe. There is also Bawdsey Radar and St Mary's the Virgin church, the oldest building in the village.
Orford
Well known for its castle, built between 1165 and 1173 by Henry II of England, Orford is a tranquil village located on the banks of the River Ore. There are 3 pubs and a few independent shops including Pinneys smokehouse and fish restaurant.
Framlingham
Famous for its "castle on the hill", a 12th century fortress built by Roger Bigod earl of Norfolk after the Norman Conquest of England in 1066, Framlingham is a historic market town with a good selection of shops and restaurants. There is a market every Tuesday and Saturday morning selling local produce.
Thorpeness
Famous for its boating lake, The Meare, and the "House in the Clouds", Thorpeness is a quaint village with many quirky buildings. The mainly sandy beach is dog-friendly from Thorpeness to the Wentworth Hotel in neighbouring Aldeburgh.
Aldeburgh
Aldeburgh is a pretty seaside town, famous for being the home of composer Benjamin Britten and its fish and chips! The stone beach is dog friendly albeit there are some restrictions in the summer. The high street offers a selection of clothing boutiques, antiques and art as well as a good choice of places to eat and drink.
Snape Maltings
Snape Maltings is an arts complex on the banks of the River Alde best known for its concert hall. It is a collection of redeveloped Victorian industrial buildings and includes independent shops, cafes and galleries. Dogs are welcome on and around the site but not permitted in any of the shops, cafes or venues.
Dunwich
Next to Minsmere Nature Reserve, Dunwich has a long and wide pebbly beach which is dog friendly albeit there are some restrictions in the summer. There is a free car park, café and public toilets and also The Ship public house just up the road.
Southwold
Southwold is a charming town with a gorgeous sandy beach backed by colourful beach huts, the southern part of which is dog friendly all year round. There is the famous lighthouse, a pier and the high street with many independent shops and good places to eat. Southwold is also home to Adnams, offering tours of their brewery and distillery. From the end of March to the end of October there is a ferry (rowing boat!) which takes you across the River Blyth to Walberswick.
Walberswick
Walberswick is a small but delightful village known for its crabbing. Its two pubs, The Bell and The Anchor, both serve food and there are a few original crafts and gift shops. The sand dune backed beach is dog friendly from October to April.
Golf
There are a number of golf courses in and around the Woodbridge area, a selection of which are listed below. These include Woodbridge golf club which is opposite our site and Ufford Park a five minute drive away. Ufford Park also has a crazy golf course offering fun for all the family!
St Audreys
Hintlesham
Seckford
Stoke-by-Nayland
Cretingham
Thorpeness
Waldringfield
Aldeburgh
Fynn Valley
Fishing
Bromeswell Lakes Fishery in School Lane, Bromeswell, is a coarse fishing venue comprising of four lakes well stocked with carp, roach, rudd, tench and many more. The most popular lake is the Horseshoe with 26 pegs. It is open from 7am to 9pm. Breakaway Fisheries in Wilford Bridge, Melton is known for its bream, carp, perch, roach and tench fishing.
Eating and Drinking
We are within walking distance of three dog friendly pubs, all of which serve good food: The Unruly Pig is a 12 minute walk (recommended by Michelin and The Sunday Times), The Wilford Bridge is a 12 minute walk (also serves breakfast) and The Coach and Horses is a 30 minute walk.
There are many other great cafés, pubs and restaurants in Woodbridge and further afield, in fact far too many to mention, so we have included just a selection of our favourites below:
Others Worth Considering:
The Crown Hotel, Woodbridge
The Anchor, Woodbridge
The Ufford Crown, Ufford
The Greyhound Inn, Pettistree
The Mayflower, Waldringfield
The Ramsholt Arms, Ramsholt