Booking Terms & Conditions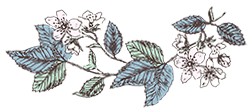 These booking terms and conditions are a legally binding contract governed by UK law. The contract for a short-term holiday rental shall be made between Brambles of Bromeswell Ltd ("us" or "we") and the guest ("you").
contract between you and us will come into existence when payment is received and a booking confirmation email is issued showing the confirmed holiday dates. By making a reservation you are deemed to have accepted our terms and conditions on behalf of all members of your party. Failure to disclose all relevant information or comply with these terms may lead to termination of the contract and loss of the booking.
If you have any questions about booking with us, please contact us before making a booking.
Placing a Booking
You can place a booking with us via our online reservation system on our website, over the telephone or via email.
To place a booking with us you must be at least 18 years of age. The maximum number of staying guests per log cabin is 4 (excluding infants under 3 year of age).
Where the person making the booking is different to the lead guest taking up the occupation, the person making the booking may be held responsible for cancellation, non-arrival and damages as set-out within. Only the lead guest and the named booking party are allowed to use the property and its facilities, any third party visitors are only allowed access at our express permission.
Deposit and Balance Payment
To secure any booking we require a deposit of 25% of the total rental fee (subject to a minimum amount of £100) to be paid in advance. Deposit payments must be 'cleared funds' before a booking can be confirmed. A booking is confirmed only where we have sent you an email confirmation.
Deposits are only refundable under the Cancellation conditions set out within these booking terms and conditions.
The balance must be paid in full 8 weeks (or 56 days) prior to commencement of the rental period (arrival date).
For bookings made less than 8 weeks (or 56 days) prior to commencement of the rental period, the total rental fee is payable at the time of booking. Your booking will only be confirmed and our contract will only come into force once we have received payment in full and funds have cleared.
If you paid the deposit by credit or debit card, you authorise us to use the details of the same credit or debit card to settle the balance of the rental. We will only act on this authority if you have not contacted us prior to the balance due date to arrange alternative payment of the balance.
If for any reason we are unable to take payment of the balance by the due date and you are unable to promptly rearrange payment (or we are unable to contact you to arrange for payment to be made) we will be entitled to treat that as your intention to cancel the booking and any deposit payments made shall not be refunded.
Payments
Please pay via our secure Holiday Rent Payment system online. We also accept payment over the phone by debit / credit card as well as by digital bank transfer.
Group Bookings
We welcome group bookings however if you would like to book just two log cabins we suggest that you book Brook and Woodland which are adjacent to one another leaving Oaktree free for other guests not within your party.
Registration
It is a legal requirement for all guests over the age of 16 to register their name and nationality with us (for all that are not British, Irish or Commonwealth guests a passport number and place of issue is required). We may also take an address and email address or phone number for all guests in your party for other purposes such as NHS Track and Trace. Our Privacy Policy can be read on our website.
Covid-19 (Covid) Guidance & Restrictions
Covid guidance and restrictions may be in place at this accommodation, in accordance with the current national and local Government guidance. Please contact us prior to booking if you are unsure as to whether any such restrictions may apply to you.
If your holiday cannot legally go ahead due to UK Government restrictions, we will either a) transfer the booking to another date as agreed with you within the following 12 month period (subject to any additional cost being paid by you) or b) process a full refund of the monies paid on the booking.
If any of your party receives a positive Covid test within 8 weeks (or 56 days) of your date of arrival or has to self-isolate this is your own risk and our standard cancellation conditions will apply. We recommend you take our appropriate travel insurance including cover for illness with Covid and self-isolation.
If you or any of your party falls ill whilst staying with us please self-isolate whilst awaiting the test result. If the test is positive for Covid you should tell us immediately and return home by private transport at once, if you reasonably can. If you are unable to do so and your log cabin is available, you will need to pay for any additional nights you stay over your original booking period. If the log cabin is not available you will need to make other arrangements. We regret that we are unable to offer a partial refund for early departures.
Cancellations
Any cancellation made by you for whatever reason other than as outlined above (Covid-19) must be confirmed in writing (preferably by email) as soon as possible. You may fully cancel a booking at least 8 weeks (or 56 days) prior to the arrival date. In this instance your deposit will be fully refunded to you.
For cancellations made less than 8 weeks (or 56 days) prior to the arrival date you will lose your deposit and the balance of your rental fee. Should we be able to re-let the log cabin we will refund your deposit and the balance of your rental fee, less any discount that we may need to offer in order to re-let at short notice.
Non-arrival guests, who are unable to attend or fail to attend for whatever reason forfeit their deposit paid and the full amount of the rental fee will be due.
In the rare event that we need to cancel your booking, please be aware that we cannot be held liable for circumstances beyond our control and that our liability to you is limited to the refund of any payment already made.
We recommend you take our appropriate travel insurance.
Prices
The price quoted is as detailed on our website and may be subject to change if you do not book immediately. Prices are per log cabin, per week (7 nights) or short break (3 or 4 nights) on a self-catering basis. Weekly rates apply from Friday to Friday or Monday to Monday. Short breaks are for 3 nights starting on Friday to the following Monday or 4 nights starting on Monday to the following Friday. Periods of longer than a week can be booked if arriving and departing on either a Friday or a Monday.
Arrival and departure days may vary over the Christmas and New Year period, please check our website.
Extra Charges
The price quoted on our website is the total rental fee payable including up to 3 dogs per log cabin. Please indicate in the booking from if you will be bringing dogs with you.
If you require a high chair please indicate in the booking form and this will be provided at no extra cost.
Extra charges will only be incurred if you select any of the additional "optional" items that may be detailed in our booking form from time to time with a price shown against them e.g. food / drink items. These need to be ordered in advance and paid for prior to your stay.
Check-in & Check-Out
Guests must check-in and check-out by the times stated below:
Check-in by: 4.00pm on day of arrival
Check-out by: 10.00am on day of departure
If you are likely to arrive after 4.00pm please indicate this on your booking form. A few days before arrival you will be sent a text with codes to access our entrance gate and the key safe at your log cabin.
Please do not arrive early but depart promptly to enable us sufficient time to prepare the log cabin for our next guests.
Children
Children are welcome in the log cabins. Guests are responsible for the safety and security of their children at all times whilst in the log cabin and on our site. Never leave children without adult supervision.
Dogs
We welcome up to 3 well behaved dogs in all our log cabins.
We understand that dogs may like to sit on the sofa with you, we ask that you use the throws provided to protect our furniture. We would prefer you not to allow dogs on the bed due to our bed linen being white and staining easily. Bedding and towels for your dogs should be brought with you.
Each log cabin has a fenced garden area to allow your dogs to roam free. When outside of the garden area all dogs must be kept on a lead whilst on site. This is for your own protection given wildlife such as deer, pheasants and squirrels may roam freely on our land and we cannot guarantee that the boundaries of our site are fully secure.
We ask that you dispose of dog waste using the facilities provided and do not allow your dogs to foul the log cabin or garden.
We ask you to avoid leaving dogs alone in the log cabins (as they may become distressed and bark or howl, disturbing other guests).
Amenities
Rental fees include bed linen, towels and bathrobes for use during your stay. Beds will be made up prior to your arrival and for bookings of more than one week linen and towels will be changed at the end of each week.
Damages and Breakages / Housekeeping
You are legally bound to reimburse us in the unlikely event loss or damage is caused by you, your dogs or any member of your party. We acknowledge that accidents do happen and will not charge you for the odd broken glass or plate.
Please leave the log cabin tidy and rubbish free on departure. If the log cabin is left in an unacceptable state we reserve the right to invoice you for any additional cleaning costs we incur.
We also reserve the right to charge further sums if we are unable to re-let the log cabin as a consequence of damage.
Payment will be due within 7 days of notification in writing.
We recommend that you have appropriate insurance in place to cover this.
Smoking
We operate a strict no smoking policy inside the log cabins in accordance with the law, including e-cigarettes. Ash trays are provided on the tables outside each log cabin. Please use them and do not allow cigarette ends to fall on the ground.
Hot Tubs
All three log cabins have hot tubs.
Our safety rules are included within your guest information book and displayed next to each hot tub. By booking with us you agree to refer to and adhere to these safety rules.
The hot tubs are for the use of the guests staying in the log cabin only, between the hours of 8am and 10pm. Please keep noise to a minimum to respect other guests.
To maintain the hygiene and safety of our hot tubs the water is checked daily. Please ensure the hot tub cover is clear and any pets are kept off the decking at this time to allow the testing to be carried out.
Due to the requirement to empty, clean and refill the hot tub prior to your arrival it may not be available the first night of your stay as the water may take up to 24 hours to reheat.
In the event of inappropriate use resulting in the need to drain, clean and refill the hot tub or undertake repairs a minimum charge of £50.00 will be made.
Barbecues
Please use the designated barbecue facilities (only disposable BBQs can be used with the stands provided) and utensils for the log cabin and clean after use. Please allow disposable BBQs to fully cool before disposing of them in our waste bins at the entrance to our site.
Communal Fire Pit
The fire pit is only for use by guests staying in our log cabins.
Our safety rules are included within your guest information book and displayed next to the fire pit. By booking with us you agree to refer to and adhere to these safety rules.
Please be respectful to other guests and our neighbours by keeping noise to a minimum if using the communal area after 10pm.
Parking
Please park your vehicles in the designated parking spaces next to your log cabin, ensuring cars do not block access to other log cabins. Parking is limited to 2 vehicles. You accept that you park your vehicles at your own risk.
Wi-Fi fair & Appropriate Usage Policy
Free Wi-Fi internet connection is available to all our guests subject to technical availability. It should be noted that our site is located in a rural area where the connection is sometimes intermittent.
The Internet access provided is intended for general use such as access to the worldwide web, email, messaging, social media, light video / music / media streaming. It is not intended or ideally suited for heavy media streaming, online gaming, extensive downloads / uploads. Access to illegal websites or use of our network for illegal activity is prohibited and will be reported to local authorities.
Your Obligations
You agree to respect the privacy and peace of all other staying guests and our neighbours at all times. We reserve the right to cancel a booking with immediate effect if guests are not honouring this agreement or causing a disturbance / nuisance to other guests or our neighbours.
No furniture, furnishings or kitchenware should be moved or removed from or between any of the log cabins and no items are to be taken at all without prior agreement.
Only the battery operated candles provided may be used in the log cabin and its decking area. The use of wax candles is strictly prohibited.
The use of drones, night lanterns and fireworks is strictly prohibited.
Please leave the log cabins tidy and rubbish free on departure – cleaning materials are supplied for this. Please leave the garden area free of dog waste.
Care of Your Property
Your vehicles and their accessories and contents, and any property and valuables you bring with you are left entirely at your own risk.
If you leave any property behind we will use reasonable endeavours to return it to you, although we reserve the right to charge you in advance for any reasonable postal or courier costs. We may dispose of any unclaimed property after six (6) months.
Complaints
Any problem or complaint which you may have concerning your holiday must be immediately reported directly to us and we will endeavour to put matters right. Any complaints not reported to us at the time and only reported after you have returned from holiday will not be considered.
Liability
We cannot accept liability for any damage, expense, injury, death or loss of any nature whatsoever suffered by any person(s) from any cause other than the proven negligence of us. Hot tubs are provided but are unsupervised and are therefore used entirely at your own risk. You must take all necessary steps to safeguard your personal property and no liability to you is accepted in respect of damage to or loss of such property.
Force Majeure
We cannot accept responsibility or pay compensation where the performance of our contract with you is prevented or affected by reason of circumstances which amount to force majeure. These circumstances include any event which we could not, even with all due care, foresee or avoid. Such circumstances include the destruction or damage of our log cabins or our site (which cannot reasonably be remedied to a satisfactory standard before the start of your rental period) through fire, flood, explosion, storm or other weather damage (including a period of electricity failure), break-in, criminal damage, riots or civil strife, natural or nuclear disaster, war or threat of war, actual or threatened terrorist activity and all similar situations beyond our control.
Right of Entry
We will not normally enter a log cabin once let without your agreement. However we shall be allowed the right of entry to the log cabin at all reasonable times for purposes of inspection or to carry out any necessary repairs or maintenance.
We reserve the right to make reasonable amendments or additions to these terms and conditions without notice.
Updated March 2022